Farm stay
Treat yourself to a timeless ambience
The Ananta is the perfect getaway to embrace a moment of calm and personal space, away from the chaos of city life.The two well appointed luxury rooms are perched on the first floor providing a birds eye view of the farm, with large windows to bring the outdoors in.
A large private swimming pool with change rooms, poolside lounge, dining and kitchen, table tennis and a basketball ring await you. A stay at The Ananta is an ultimate escape from the mundane to the spiritual. Here every corner spells peace, thereby enabling you to experience both physical and mental relaxation.
Events
Your journey to infinite memories begins here
Searching for a perfect venue to celebrate something special? The Ananta is where the search ends- a quintessential venue to celebrate the most memorable moments of your life. Ananta can host a kaleidoscopic range of events – from corporate events to photoshoots and exhibitions, from family get- togethers and celebrations to birthday parties.
Let the lush open lawns, the pool side, the striking indoor hall and the mini golf course bear witness to your special day. After all, the beauty of events is multiplied manifold when they are rejoiced in the lap of Mother Nature!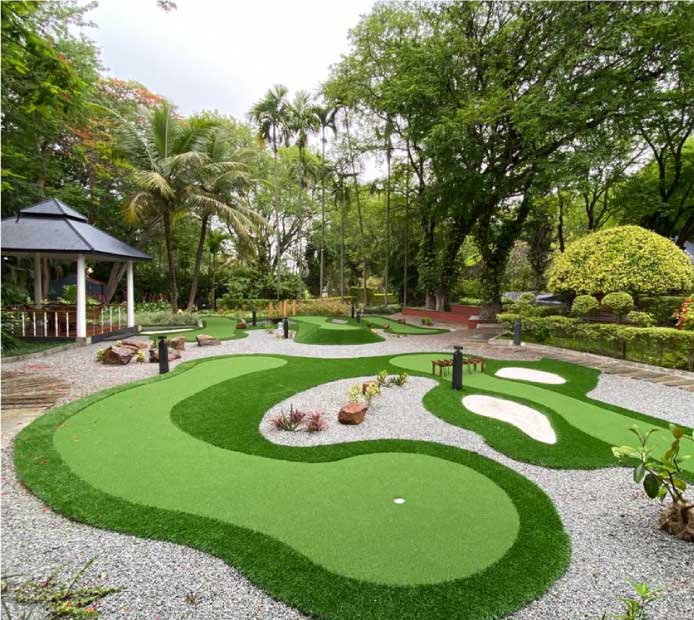 Mini - Golf
Get away from the daily grind
For a dollop of fun and activity, try out our unique mini-golf course. Focusing on the putting aspect with exciting obstacles, this game needs no prior skill and is fun for all ages. Ananta has a specially designed 9 hole course with water bodies dedicated to it on the premises- the only one open for public in Bangalore. Mini golf is a great outdoor activity that's fun for grandparents and grandchildren alike. Lots of laughter assured!
Aioli
Indulge in thoughtfully curated meals
Ananta houses a specialty all day restaurant- Aioli, serving European, Mediterranean, Indian and Italian cuisine 7 days a week. Also as Ananta is situated on the Bangalore Mysore highway, it becomes the perfect pit stop for a quick breakfast and speciality coffee even at 7:30 am. The restaurant also offers beautiful views of the mini golf course and beyond, providing respite from the busy highway.
For Order Bookings & more:
amenities
Pamper yourself with
a luxurious getaway
Mini - golf
Multi-cuisine Restaurant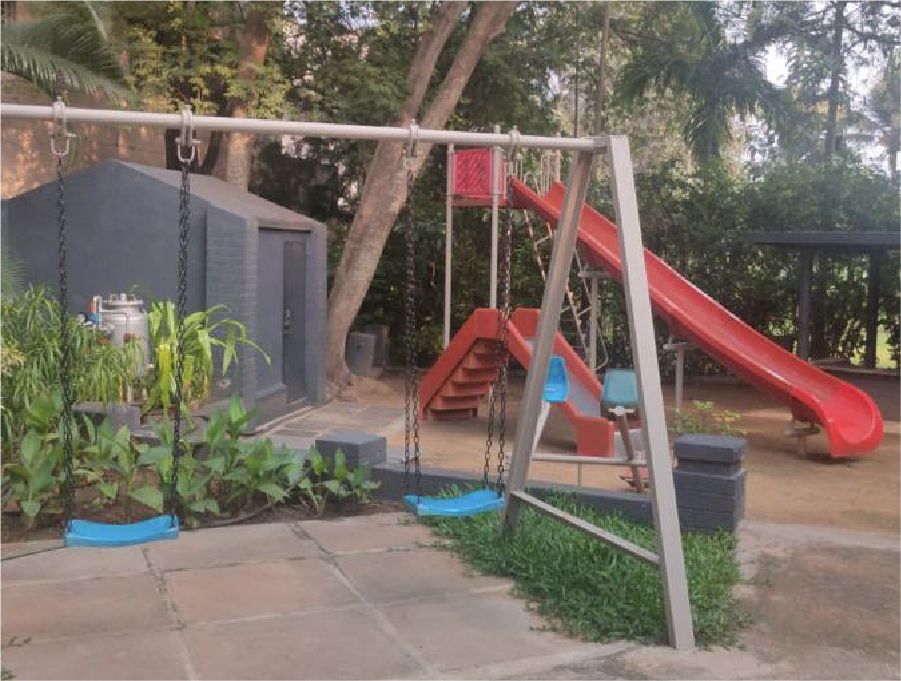 Kids Play Area
The hassles of a restricted urban life – from Monday blues to Friday callings, daily meetings and conferences – end up making you overwhelmed with the corporate life. By the time the weekend comes, your mind, body and soul call for a harmonious rejuvenation in the lap of nature. As such, after meeting your work deadlines, you deserve a respite, an escape, to find your balance and your peace, away from the chaos of everyday life. The Ananta, a sublime farm stay in proximity to Mother Nature, thus, becomes the impeccable getaway for you.
amenities
Make your weekend more
adventurous with us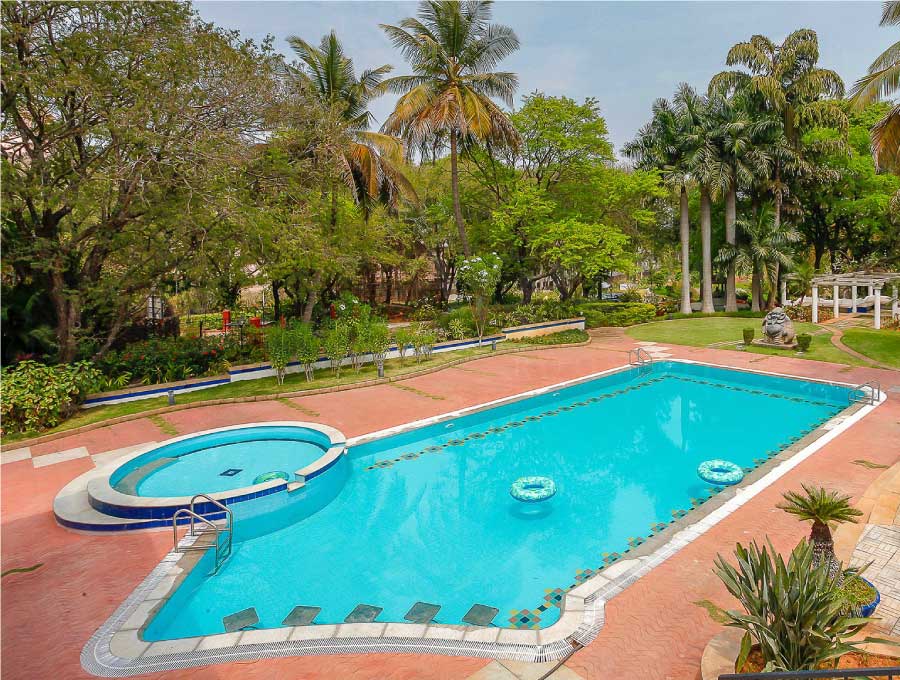 Private Swimming pool
Table Tennis
Basket Ball Court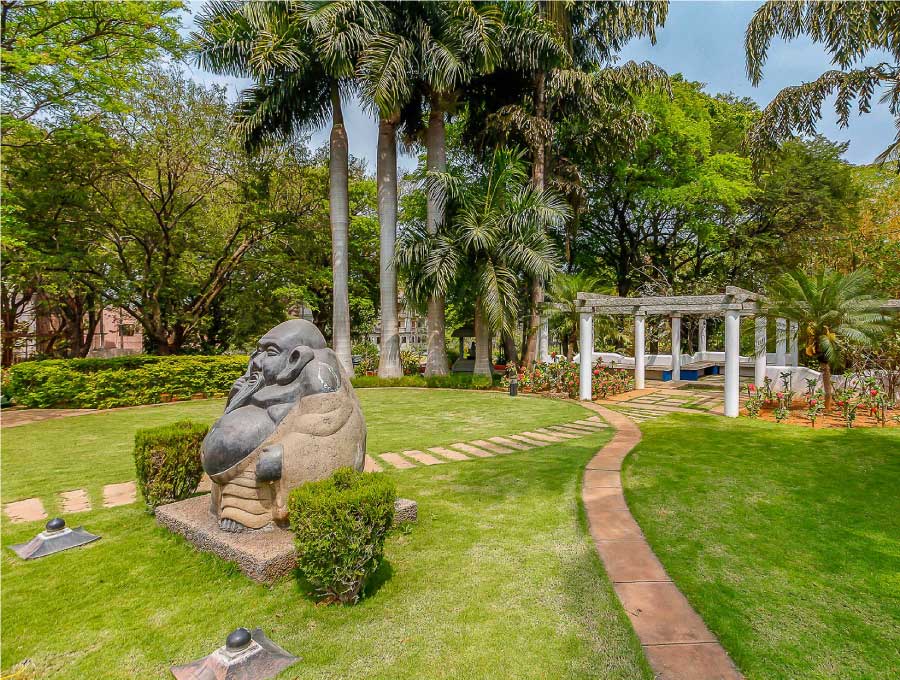 Lush green lawns
Outdoor courtyards
Kitchen
Dining Area
Bonfire
Pond
My stay at Ananta with my friends and family was absolutely fantastic. From the room service to the whole atmosphere was top notch. I would love to visit Ananta again.
One of the best places visitied recently. It is close to city which is an advantage. Very well maintained, beautiful place, courteous staff, good food, very good rooms. Anil is very helpful!
The best ever property, would love to return, amazing, stocked up well.
Couldn't have been better than this for my babymoon and staycation. Enjoyed every moment, made great memories.
Contact us
Let's plan your
luxurious getaway